Culligan of Winona
You could give your people Culligan Water.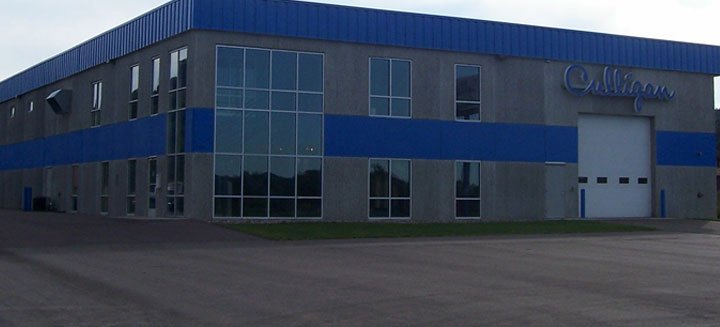 Your Winona Water Treatment Experts
We are Culligan of Winona, MN - your water technology experts proudly serving Central Wisconsin and Southeastern Minnesota. We are proud to serve Winona, Houston, Fillmore, Trempealeau, Buffalo, and parts of Olmstead, Mower and Wabasha counties. Our dealership specializes in providing water softeners, reverse osmosis systems, water coolers, bottled water, water filtering and softener salt delivery service to area homes and businesses.
CULLIGAN OF WINONA HISTORY
Founded in 1936, Culligan of Winona services over 10,000 customers in Winona, MN and the surrounding areas. Whether you need soft water, pure drinking water, or the best of both worlds, Culligan has the solution. Culligan Water softeners eliminate the hard water that increases energy costs and shortens the longevity of water using appliances. Culligan Bottled Water and drinking water filtration eliminate possible water contaminants and provide great tasting water. We have over 75 years experience with local water conditions and can discuss the best solution for you.

---
Reviews for Culligan Water Conditioning of Winona
---
10/27/2021
Great Company. Is always on time with my salt. I never have to call them, they just email me when they show its time to refill, and let me know that someone will be there to put in salt on a certain date and time. I don't like people going in my home when I am not there so I get the option to just send a preference on where I would like them to leave it, super convenient Would recommend this company to others!
---
04/13/2021
We had issues with our water and sediment forming. Eric came out right away and instantly found the problem! He's going to follow up with us in a week. Very knowledgeable and presentable, showed up right on time....great service and would definitely recommend them! Thank you Eric!!! Side note, the office girl was great too, within minutes of submitting my request i got a phone call to schedule! Great team all around!
---
05/05/2021
Shawn, our delivery guy, is efficient and friendly. The water tastes great. Couldn't ask for more.
---
07/16/2021
Outstanding integrity and service!
---
05/11/2021
Best decision I made! Great service, never have had a problem!
---
---
Hey Culligan!
Hours
Monday: 8:00 AM – 4:30 PM
Tuesday: 8:00 AM – 4:30 PM
Wednesday: 8:00 AM – 4:30 PM
Thursday: 8:00 AM – 4:30 PM
Friday: 8:00 AM – 4:30 PM
Saturday: Closed
Sunday: Closed
Areas We Serve
Alma, Altura, Arcadia, Blair, Canton, Chatfield, Cochrane, Dakota, Dodge, Dover, Eleva, Elgin, Ettrick, Eyota, Fountain, Fountain City, Galesville, Gilmanton, Harmony, Homer, Houston, Independence, La Crescent, Lanesboro, Le Roy, Lewiston, Mabel, Minnesota City, Mondovi, Nelson, Osseo, Ostrander, Peterson, Plainview, Preston, Racine, Rochester, Rollingstone, Rushford, Saint Charles, Spring Valley, Stewartville, Stockton, Strum, Trempealeau, Utica, Whitehall, Winona, Wykoff
Learn more about how you can have better water.
Latest
Blog Posts
Get answers to common questions about America's public and private water systems.
What Are Your Water Resolutions? The new year is a great opportunity to improve your home. And setting water resolutions...
Great service, prompt service and Jason was very knowledgable and offered suggestions to improve my water taste.

Terra Beaver
- Culligan Customer